Indian Academicians and Researchers Association ( IARA ) is an educational and scientific research organization of Academicians, Research Scholars and practitioners responsible for sharing information about research activities, projects, conferences to its members. IARA offers an excellent opportunity for networking with other members and exchange knowledge. It also takes immense pride in its services offerings to undergraduate and graduate students. Students are provided opportunities to develop and clarify their research interests and skills as part of their preparation to become faculty members and researcher.
This Association was organized with six major objectives: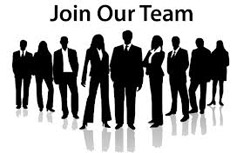 To encourage scholarly work in research.
To encourage Researcher to become involved in systematic research activities.
To foster the exchange of ideas and knowledge across the globe.
To provide a forum for discussion of problems related to educational research.
To conduct workshops, seminars, conferences etc. on educational research
To provide financial assistance to the research scholars.
Membership Benefits include
Free Membership with membership certificate.
20% discount to members on publication fees of in-house research journals.
Free Monthly journals will be provided.
A free participation in a 2 day National Conference.
Discount on registration fees for Conferences, Workshops and FDPs hosted by other organizations/ Institutions.
Training to Research scholar on how to write papers and how to use online tools to fill questionnaire.
Regular updation about upcoming International/National conferences, Workshops and Faculty Development Programs (FDPs).
Facilitate in Research surveys.
Joint publication of Research paper.
Information on job vacancies
Opportunities for members to work as groups on topics of common interest.
Opportunities to share professional experience with others and help in career development.